I've mentioned it briefly before, and now it's up: Eran Aviram and my new webcomics, Up to 4 Players.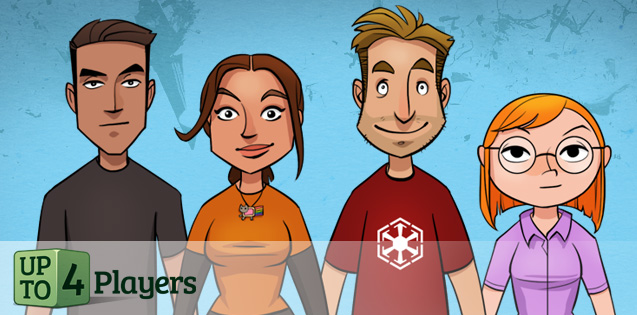 You can read the first three strips here: www.uptofourplayers.com
and for our Israeli readers, we have a Hebrew version: www.uptofourplayers.co.il
Follow us on Facebook and on Twitter to get updates, and I will greatly appreciate any comments, Likes, Retweets, Shares and any other buzzword that will help spread the word, because in addition to the satisfaction of creating new content, knowing there's an audience to consume it gives us loads of motivation.
Let's hope this is the beginning of a long, wonderful and funny journey.
Aviv