Oh, it's been ridiculously long since I last posted, hasn't it. With a full-time illustration job and a weekly webcomics I hardly have any creative juices left for extracurricular doodling, and when something does finally let itself out onto the canvas, I usually rush and post it on Facebook or Twitter for the immediate gratification of audience feedback.
Some things have accumulated, though.
Commissioned Work
My good friend wanted to surpise her roommate with an original Kyrandia-themed poster (one of her favourite games) for her birthday. How could I say no to that? Do you know how little Kyrandia fan art there is online? Well, now there's a little bit more.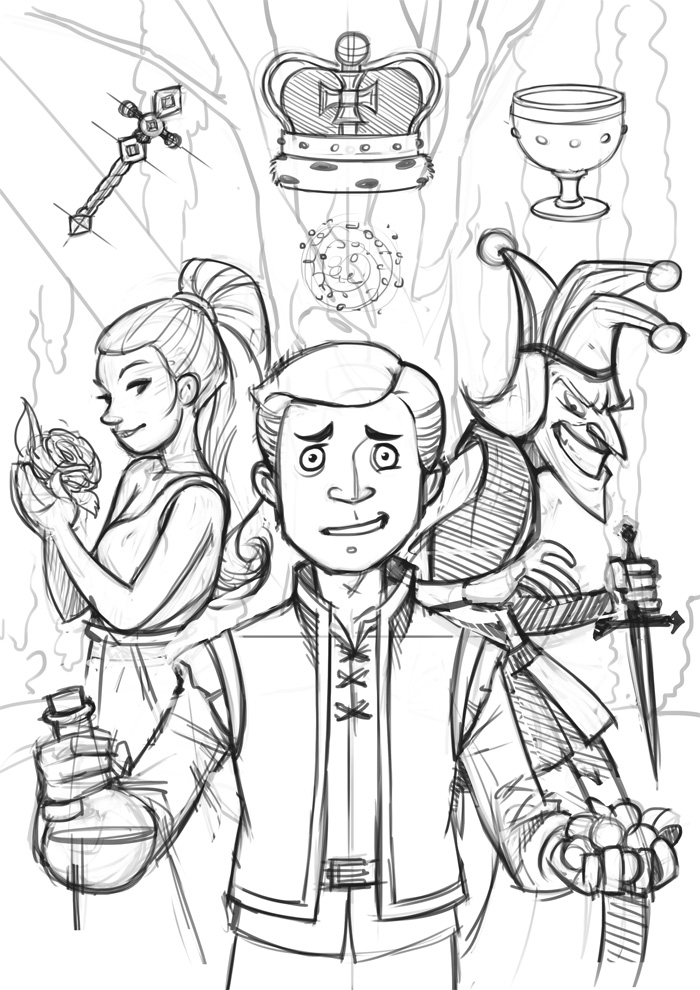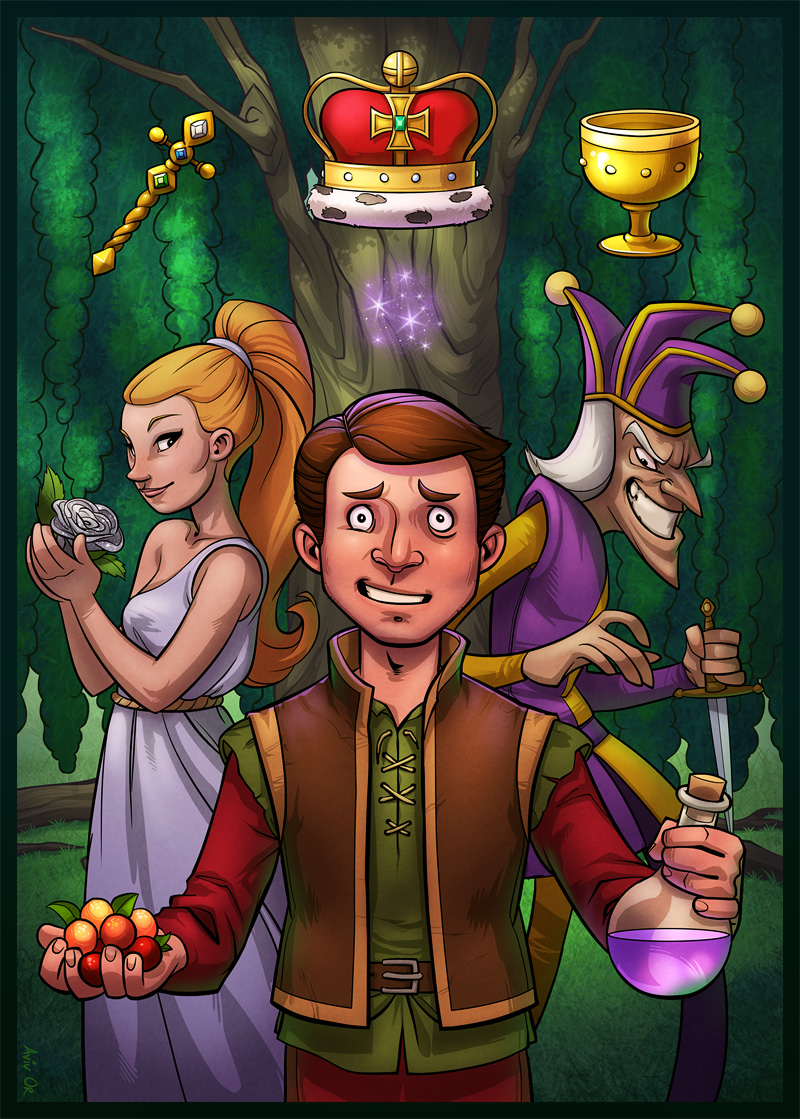 I was approached by an Israeli publisher who's translating The Dresden Files series to Hebrew, and wanted my illustrated Dresden on the cover. It took a while to get me on board (so busy, no time, what stress etc), but I'm a big Dresden Files fan, and have already done some character designs a while back that the publisher liked, so now Hebrew Dresden has my art on the cover!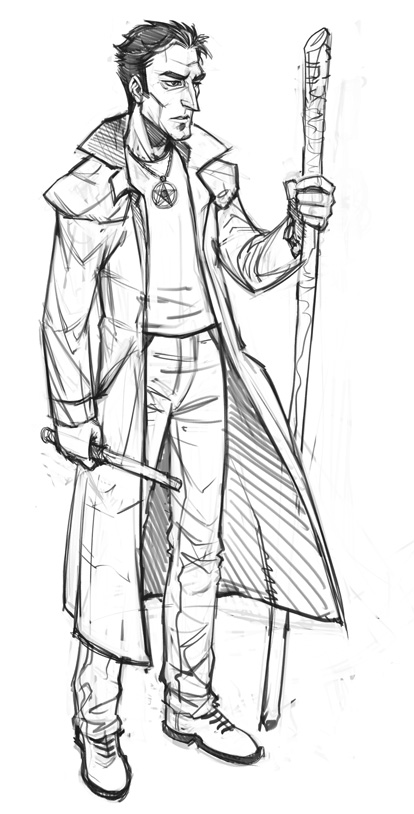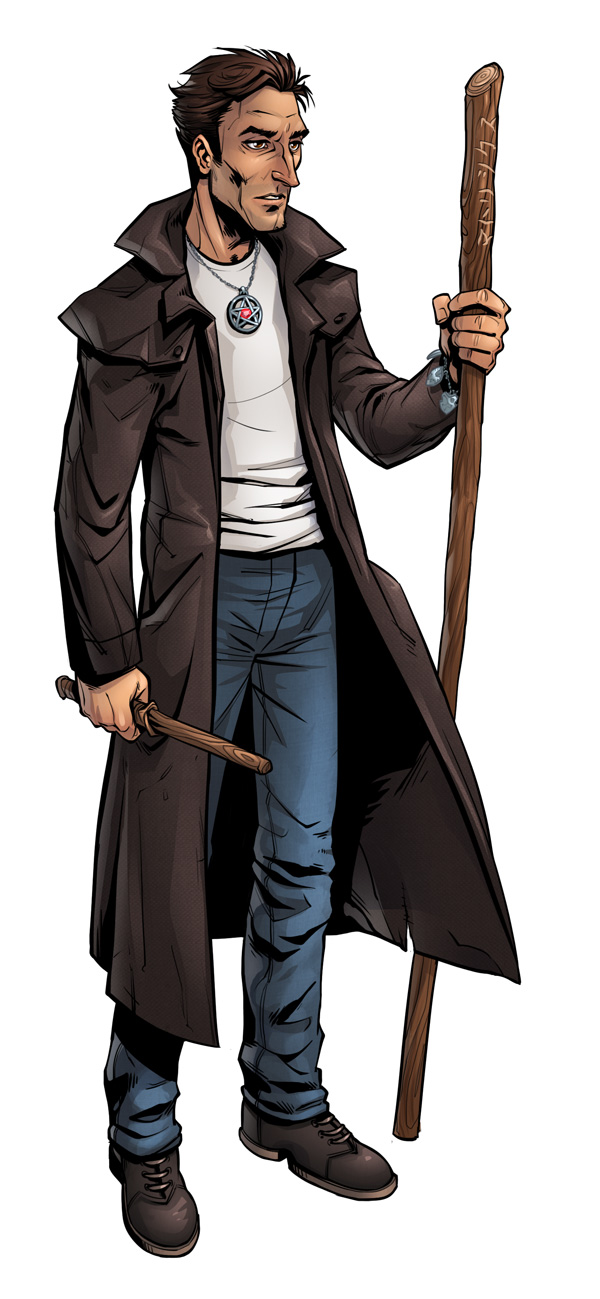 My new obsession in the realm of content conusmption during work is the actual play podcast One Shot. Actual Play podcasts are recordings of tabletop roleplaying game sessions, and the group in charge of this one is full of improvisational comedians who make every episode an absolute joy to listen to. They try different roleplaying systems and settings every month, so you also get to learn about new games and get a glimpse of how they work before trying them yourself. Their other podcast, Campaign, is a single ongoing game set in the Star Wars universe and played in the really cool system Age of the Empire. I'm not a Star Wars fan, but I adore this story and the characters in it. So much so that I couldn't help but do some fanart for one of the episodes, which happily led to also being commissioned to draw a T-shirt design for their Patreon's T-shirt club.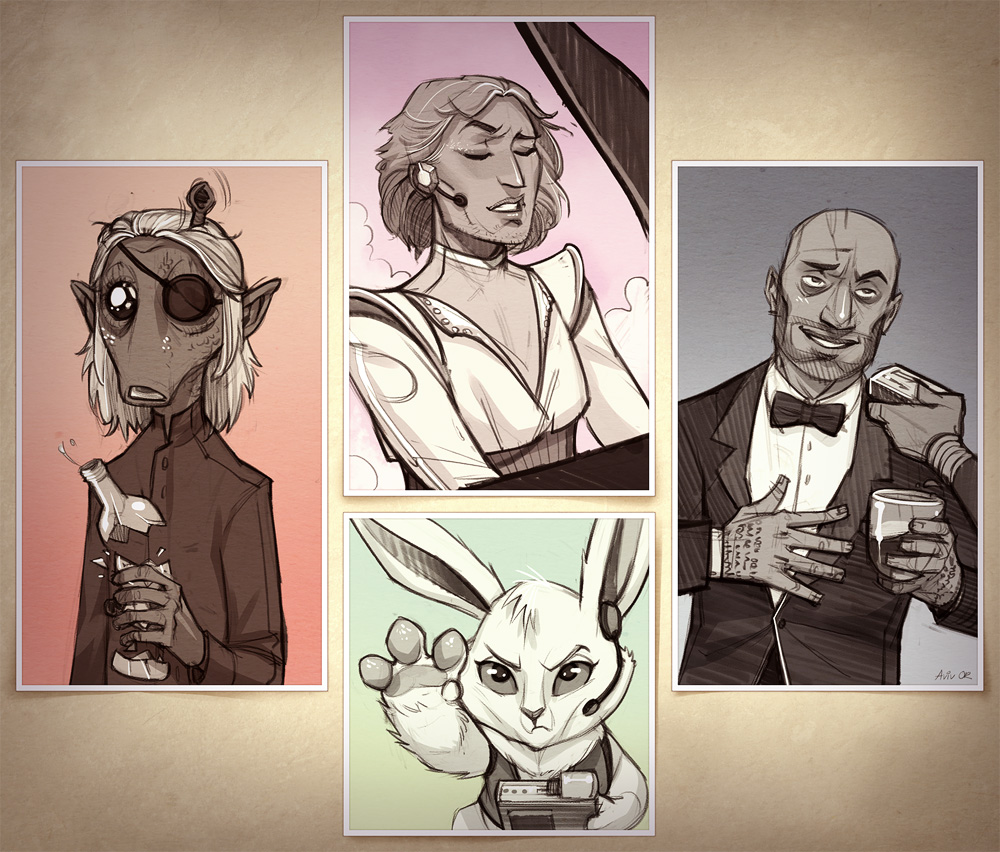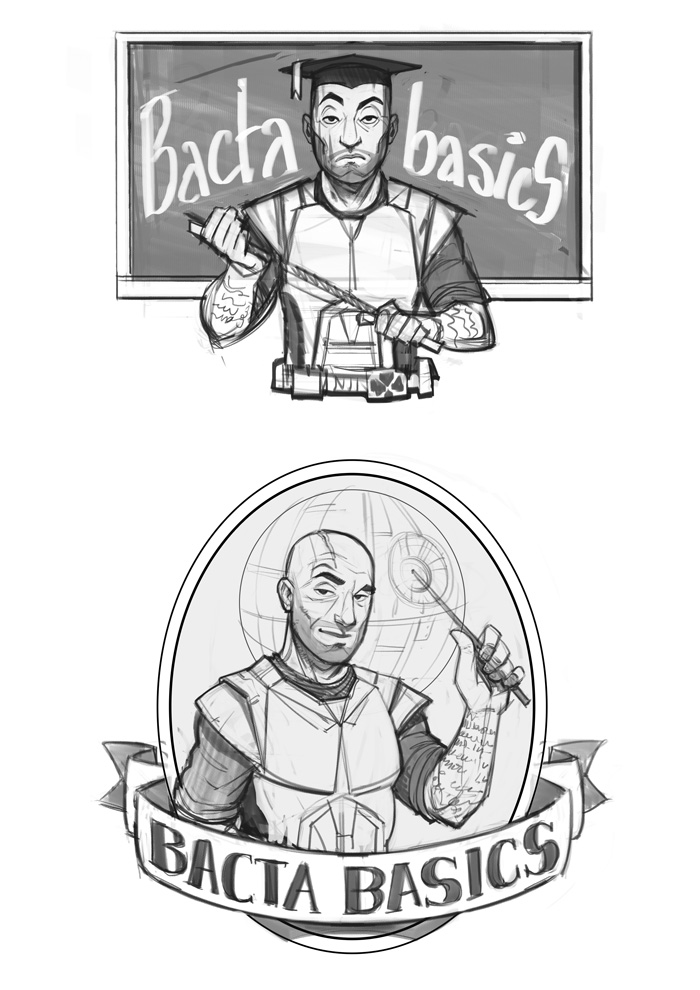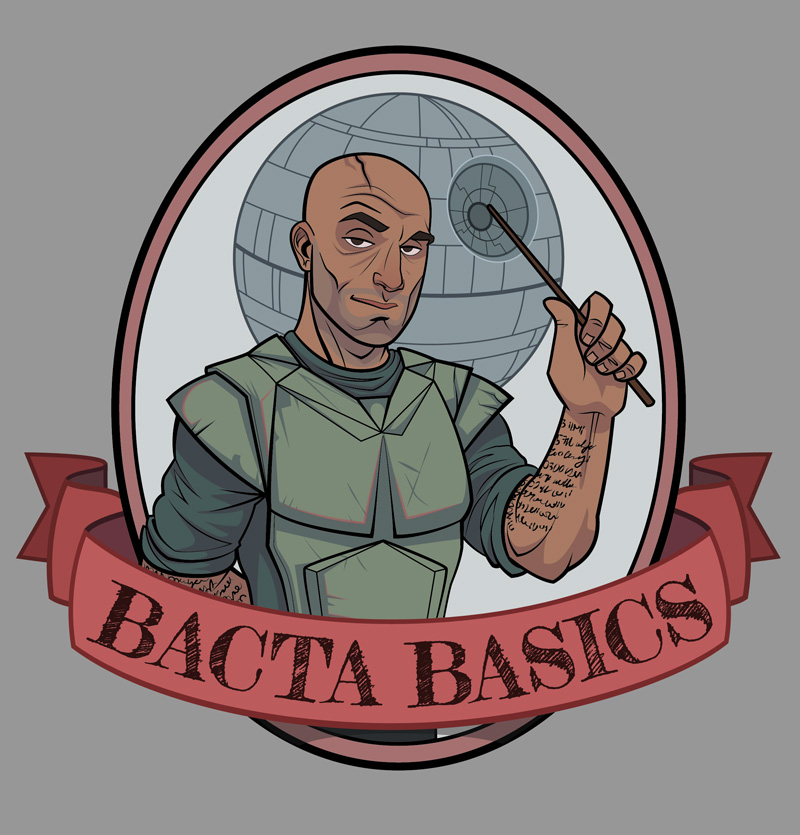 Doodles
Whenever I feel like doodling something but have no place to start, Sketch Dailies is still my go-to place: if the daily topic tickles my artistic fancy, it's a great trigger to get sketching.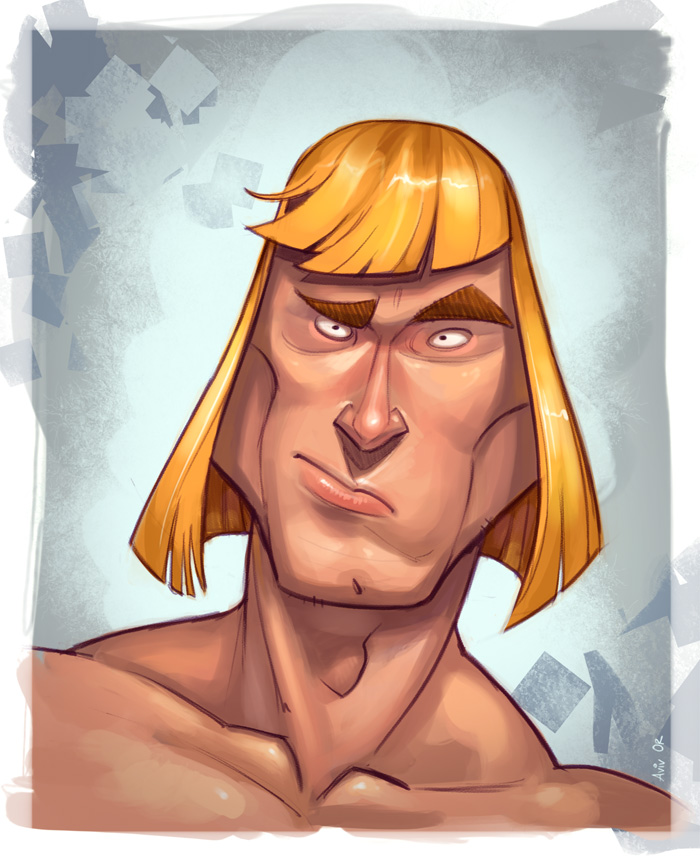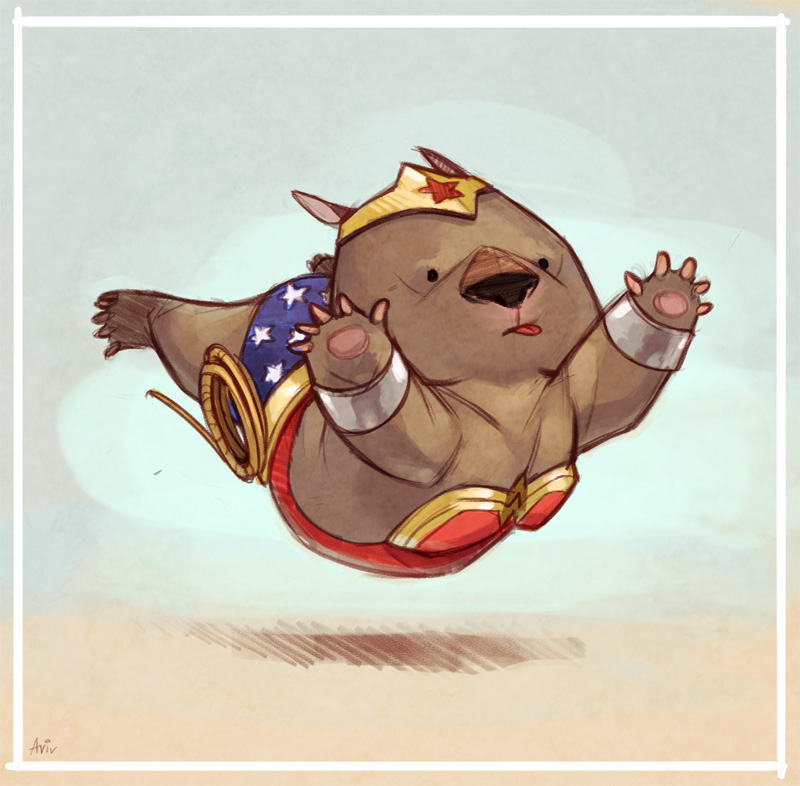 There's also an Israeli group on Facebook that serves the same function, but focuses on hand-drawn sketches, with a time limit of 30 minutes. Awesome for getting back to classic media sketching and practising quick execution of ideas.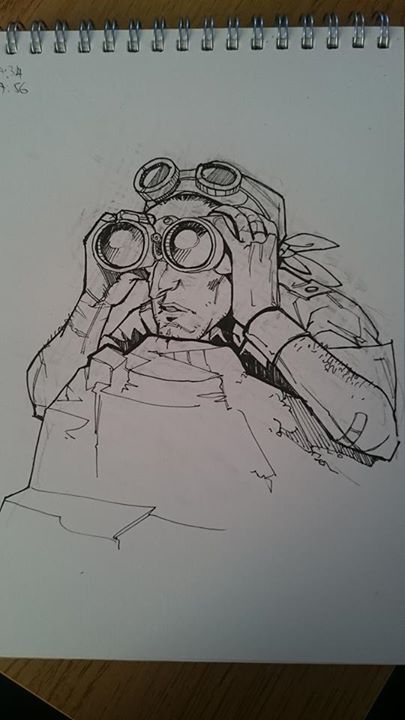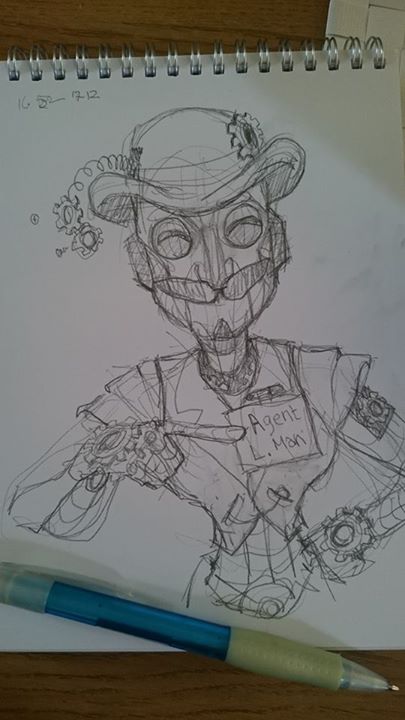 And when all else fails, one can always resort to a quick fanart or a bunch of random face doodles. Or, uh, an illustrated daily food diary (lovely idea by a Twitter friend, but unfortunately I lost interest after just one (albeit yummy) Sunday).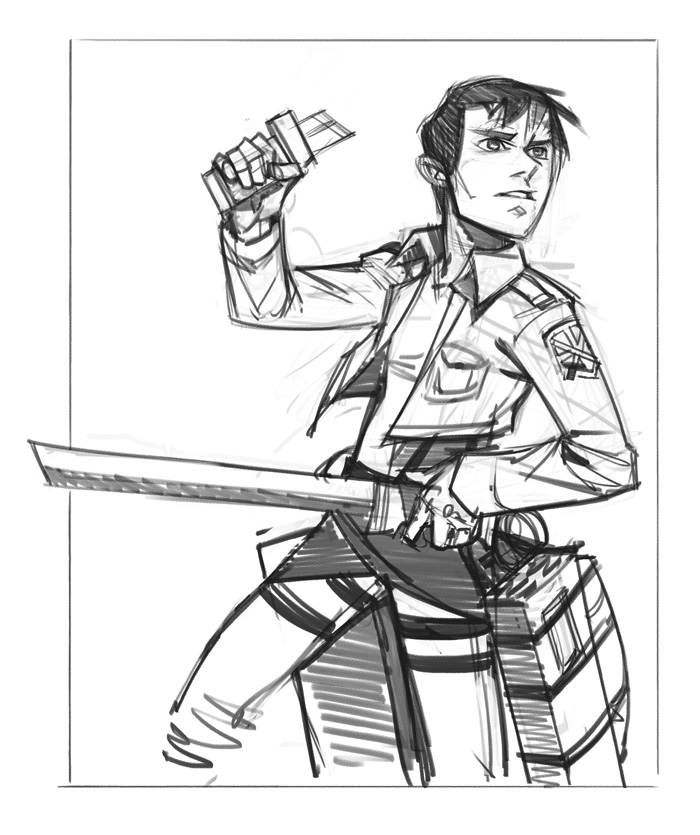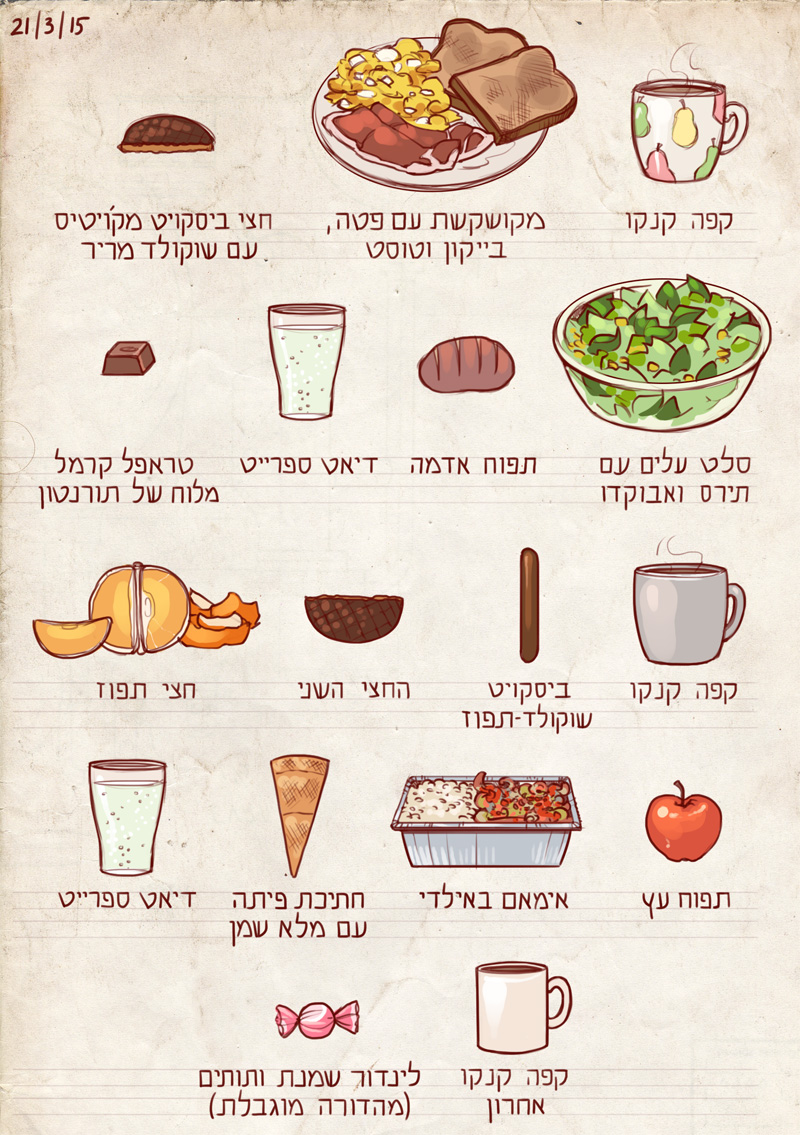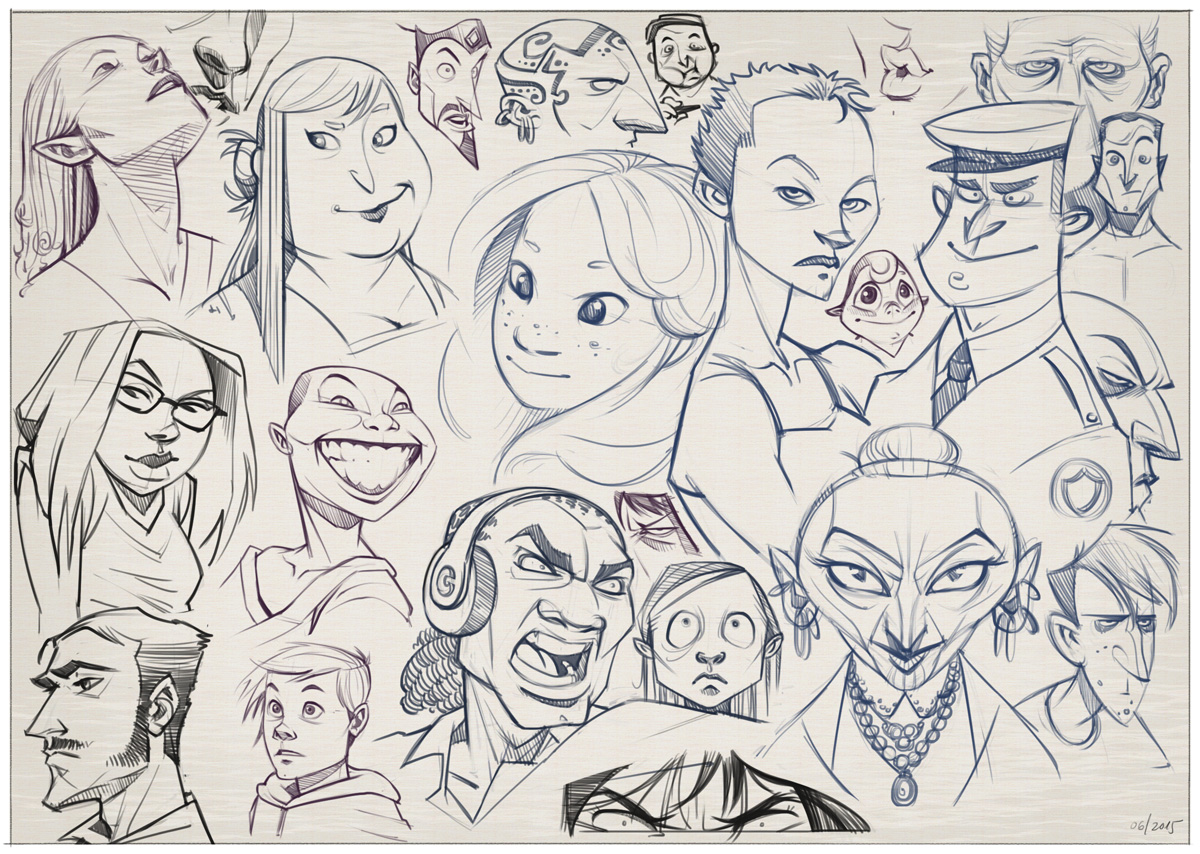 The usuals
I've also been doing some fun new stuff at my day job. After drawing my "Freddie and Friends" characters almost exclusively since I started working with Viber, I recently designed a few new characters, slightly less furry this time. I love my foxes and panthers, but it's cool to shake things up and do something a bit different.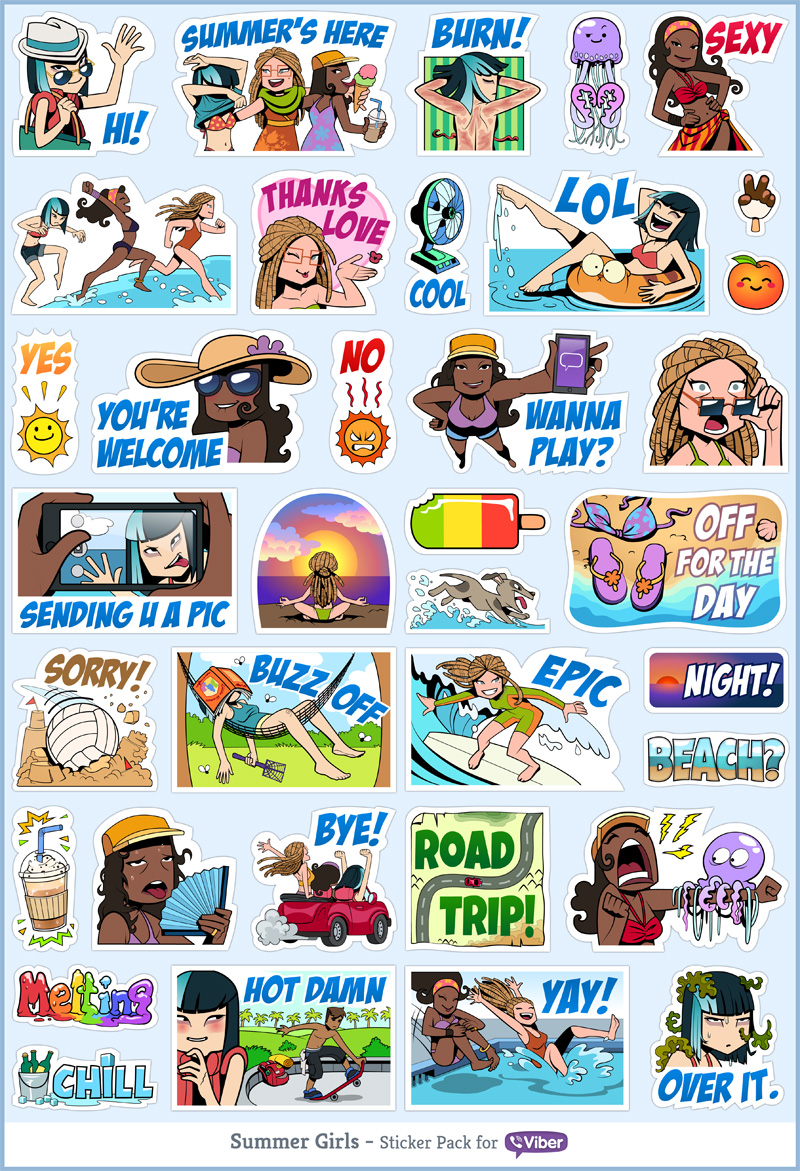 And if you're into webcomics, gaming or general geeky stuff, I hope you're following Eran's and my webcomics, Up to Four Players. Here's an exclusive peak at the sketchy phase of one of our recent strips. See the final here (is that considered clickbait?..).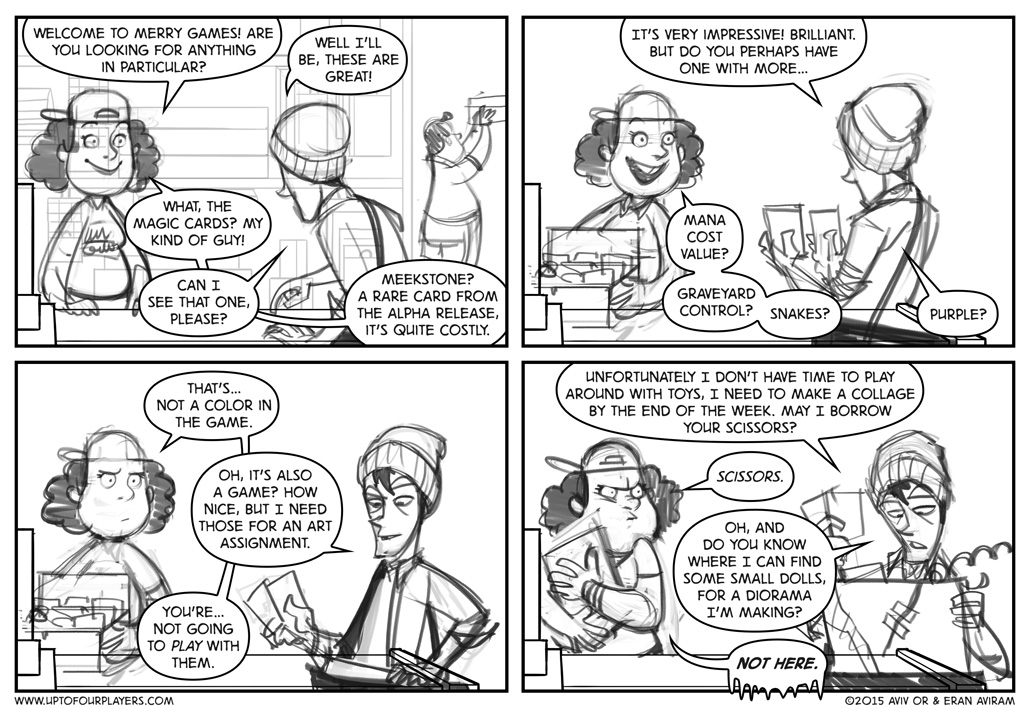 That's it for now! Hopefully next time will be before 2016…
Aviv