It's customary to upload all holiday-related content before the actual day of Christmas, but this is a whole day when no one works, everything is shut down, and the chance of rain is too high to risk going out for a walk (also, that would involve getting up and going out for a walk), so what better time to compile some recent artwork into a festive blog post?
So first with the Christmas-y stuff: this is a pack I designed and was released for free on Viber as a holiday gift to our users (you can download it now if you have Viber). The idea was to steer away from the usual sugary, kitsch Christmas stickers, and show both sides of the holiday: the annoyingly enthusiastic and the bitterly cynical. I don't even really celebrate Christmas, but having had my fair share of family dinners, long holidays and festive atmospheres, I could absolutely relate to both.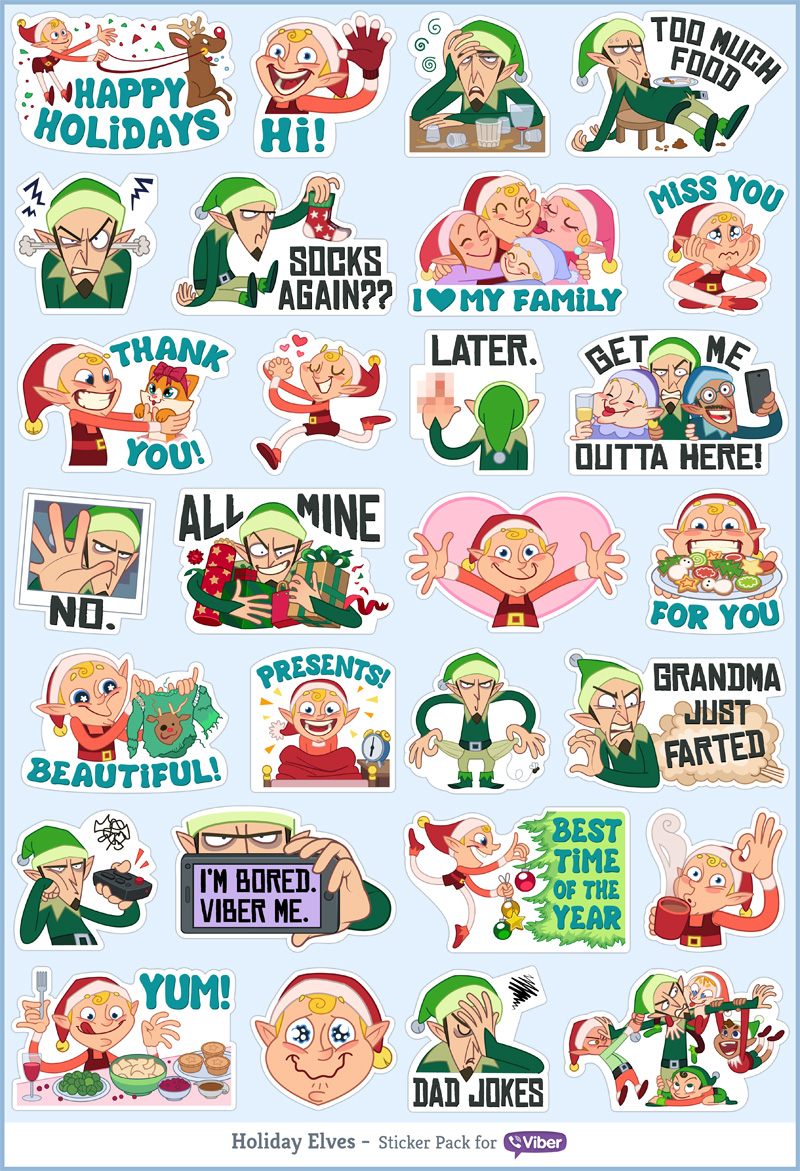 Speaking of festive atmospheres, our two recent posts in Up to Four Players are all about Christmas, from the (quite autobiographical) point of view of foreigners coming into this strange wonderland. I've spent three Christmasses here, and I'm still discovering new things; for example, how many times a person can hear the same Christmas song before losing their mind. (Clicking the thumbnails will take you to the full-size strips in Up to Four Players.)
Speaking of players, next Saturday will join several of them, in a 12-hour-long roleplaying marathon for charity. It's in Hebrew, so if you're into that sort of language, do check it out. Eran will be running a victorian monster-hunting adventure in the Savage Worlds system, with 3 brave heroes who'll stick by him throughout the day, and several guest players who'll pop by for a spell (me included!). I drew portraits of all our characters.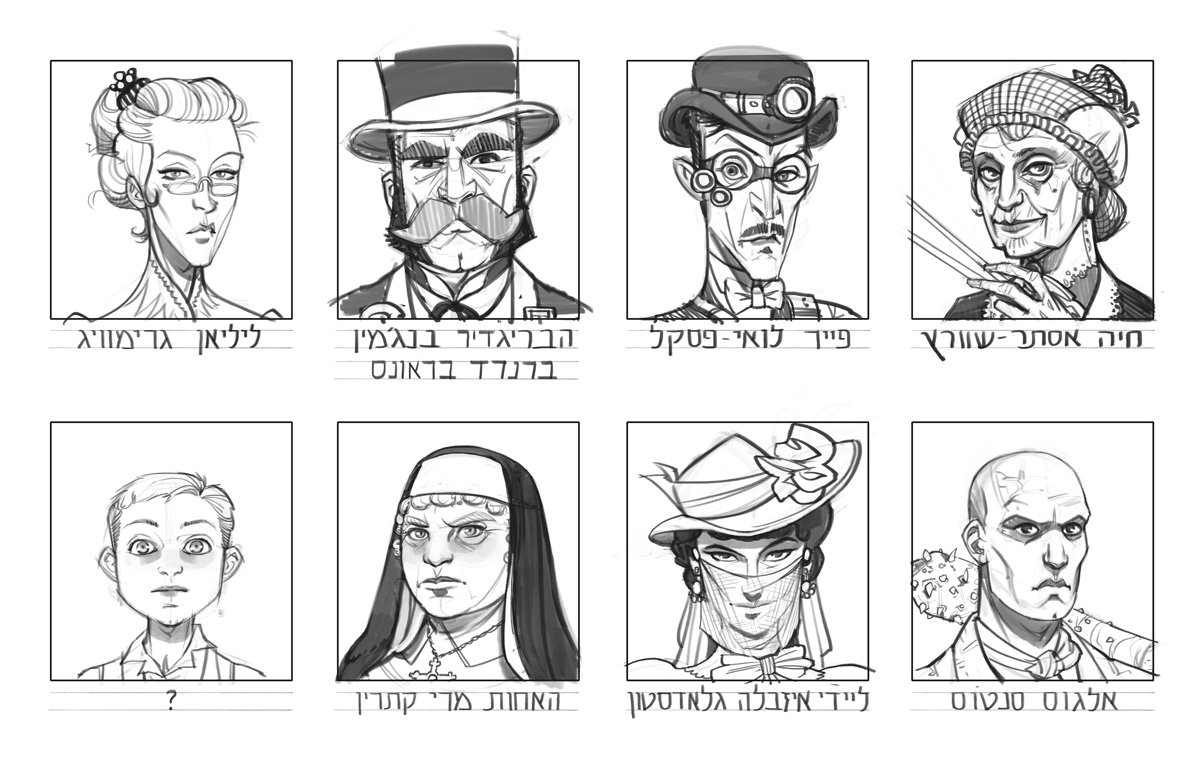 Speaking of guest-appearances, I made one in Leigh Lahav's recent video about Star Wars' rising star, BB-8 the robot. I also helped her design some of the characters, but I'm much more excited about my small voice-acting role. See if you can guess which one it is.
Speaking of…umm…roles, I recently sketched the characters from our ongoing roleplaying campaign in the Warhammer Fantasy Roleplaying system. These are, in order: Evyatar's character Brioche, the slightly crazy religious fanatic; Dassi's character Marion, the slightly mysterious gold order wizard; and my character Agnes, the slightly criminal apothecary.
I think these are all the segues I can come up with this morning. Have yourselves any kind of very merry holiday that you're prone to celebrating this time of year, and if perchance I fail to write my "End of 2015" post before the end of 2015, a very happy new year!
Aviv