Much has changed in the year+ since the last post. Well, not MUCH, but one big thing: I'm now a full-time freelance illustrator! My website got a small renovation, which this blog and my Facebook Page should probably share at some point, but if I waited with updates until that was done, well, it might have been another year before the next post.
The reason I decided to become self-employed is that – while I really enjoyed working on Viber sticker packs and being part of that awesome team – I wanted to branch out and do some different things as well. After a little more than a month "on the job", I can happily say that I'm doing just that.
One project I recently started is an illustration for "A Town with Pep", an indie RPG from Richard Williams. It's the first in several projects Richard commissioned, which is great because a) they're all different and interesting, each in its own way; b) Richard is a client who knows what he wants, knows how to convey that, and still leaves a lot of the creative "reins" in my hands and c) he's totally cool with me sharing my work in progress. Which is what's happening now.
A Town with Pep
"A Town with Pep" is a "Teen mystery drama in small-town America". Think Riverdale in RPG form. Richard commissioned a title illustration featuring 5 teenagers – examples of the characters one might play – and he gave me complete freedom in designing them. But, since complete freedom paralyses me artistically, I asked him to give me some character design "seeds" in the same way a player would start creating a character in the game: picking an object that symbolises the character. Richard sent me these five images of everyday objects. As a little exercise, see what kinds of characters come to your mind before reading on to see my interpretations.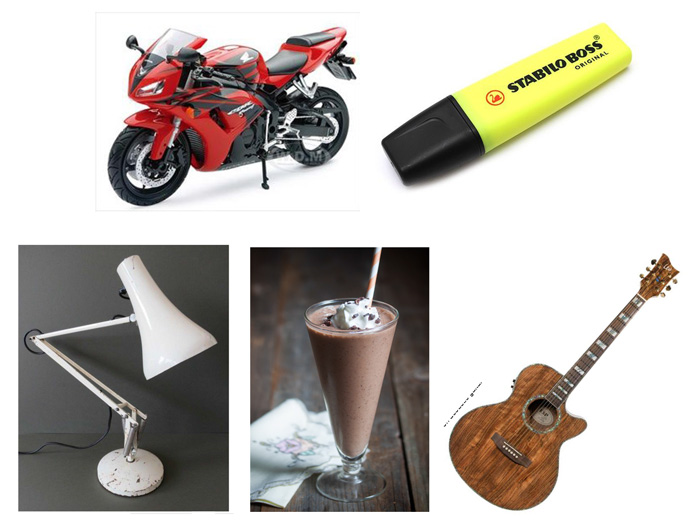 Looking at the objects, I started getting ideas for some of them, and collected references that came to mind from various media (mainly TV). I often do that when coming up with characters for roleplaying games as well, probably because I watch ALL the television and that's just what my mental library is composed of. After getting a more or less solid idea of each character I drew a quick sketch for each. Are they anything like what you imagine when looking at the objects?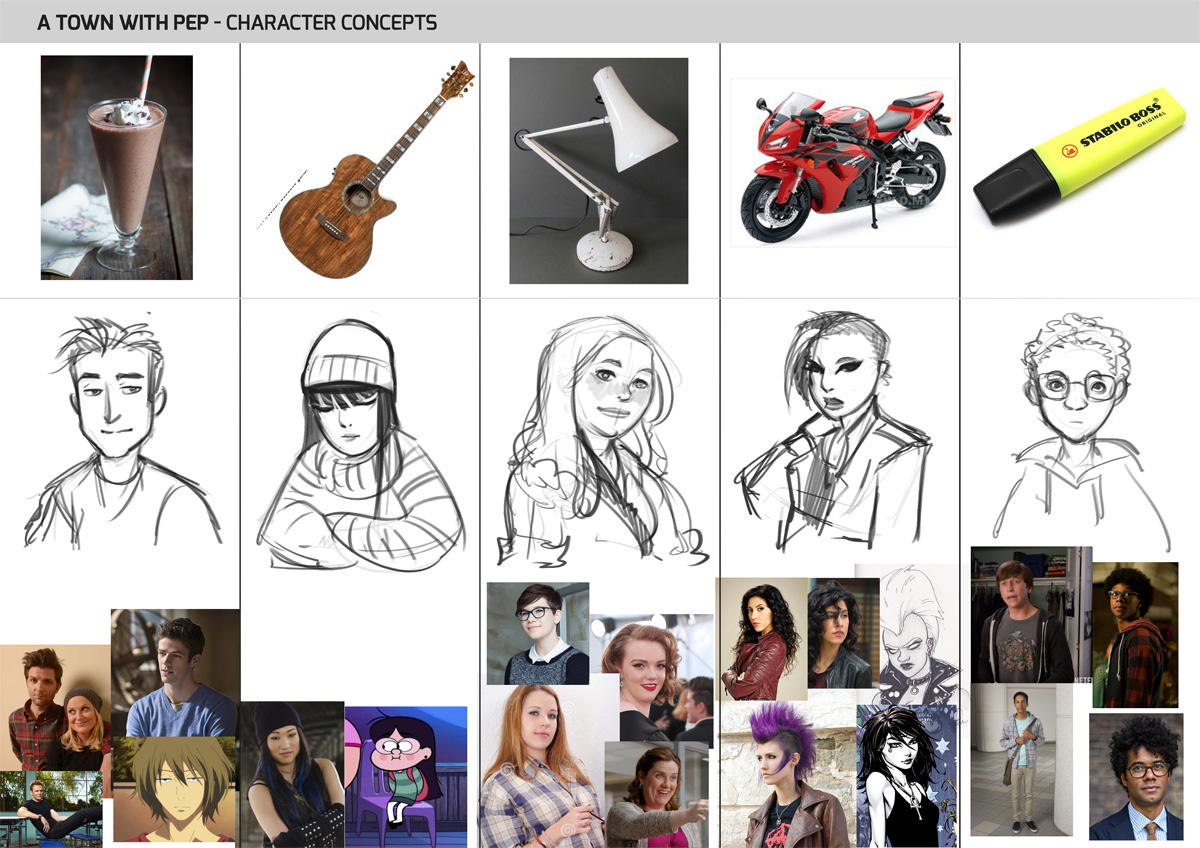 The next step was tackling the composition of the image. Richard gave me a good reference shot (from Riverdale actually), and I tried two takes on it:

#1 was approved, and I moved on to pencilling the scene. During feedback on the first draft, Richard got the idea of showing a "missing" sixth teenager made up of negative space. I like it because it makes the composition more interesting, as well as playing into the sense of mystery this game is all about. Here's the approved pencil stage.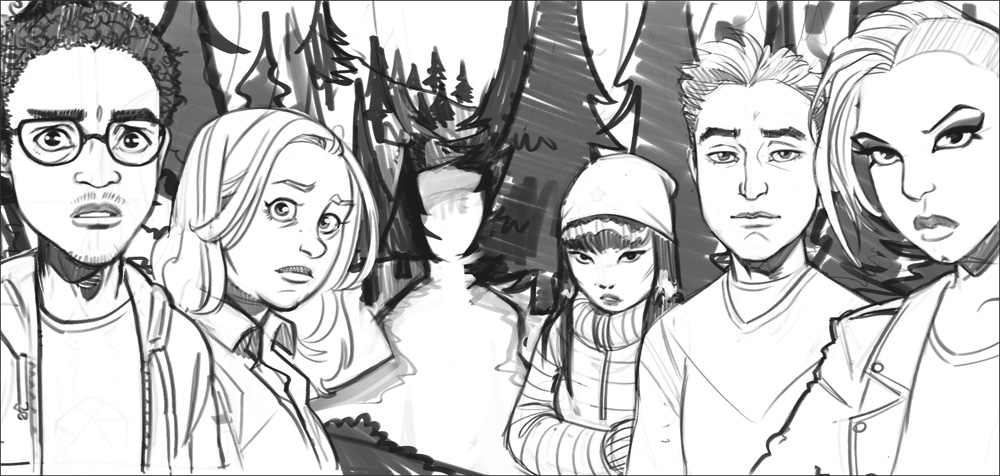 That's where we got to so far. Work in progress, whoo!
Aviv