Another Richard commission! My third project for Richard should have been a cover for a game that already had some character design done by someone else. It still sounded like a fun project, but then Richard said "actually, let's do an illustration for a pirate game instead", and I was ON BOARD and (wo)manning the cannons.
As usual, Richard provided wonderfully detailed specs and references, which led to this not-quite-rough sketch.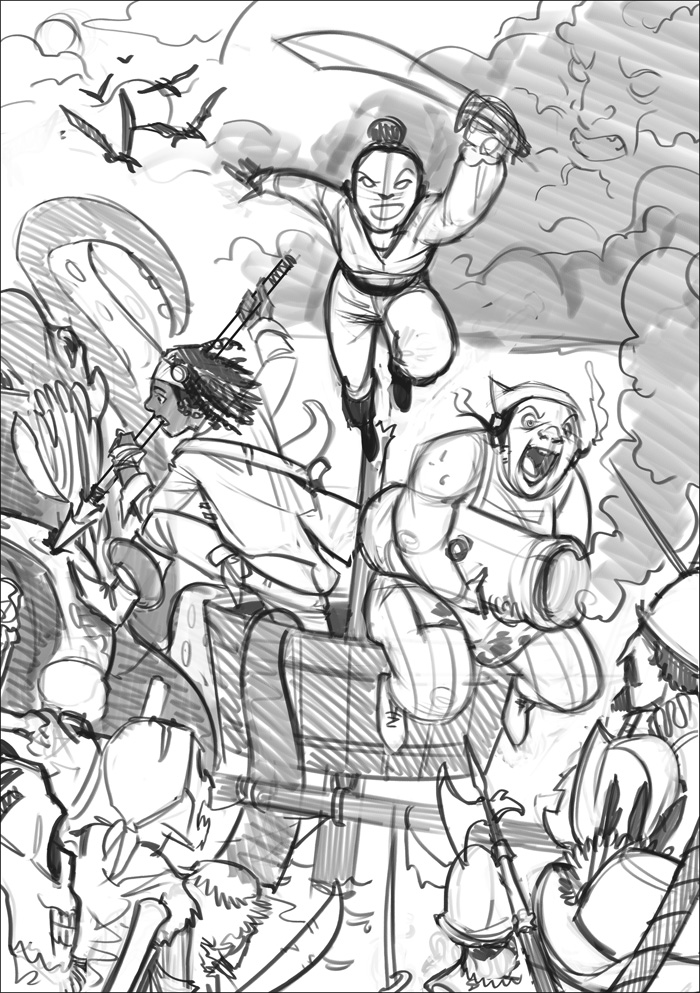 After some notes, we were happy with this: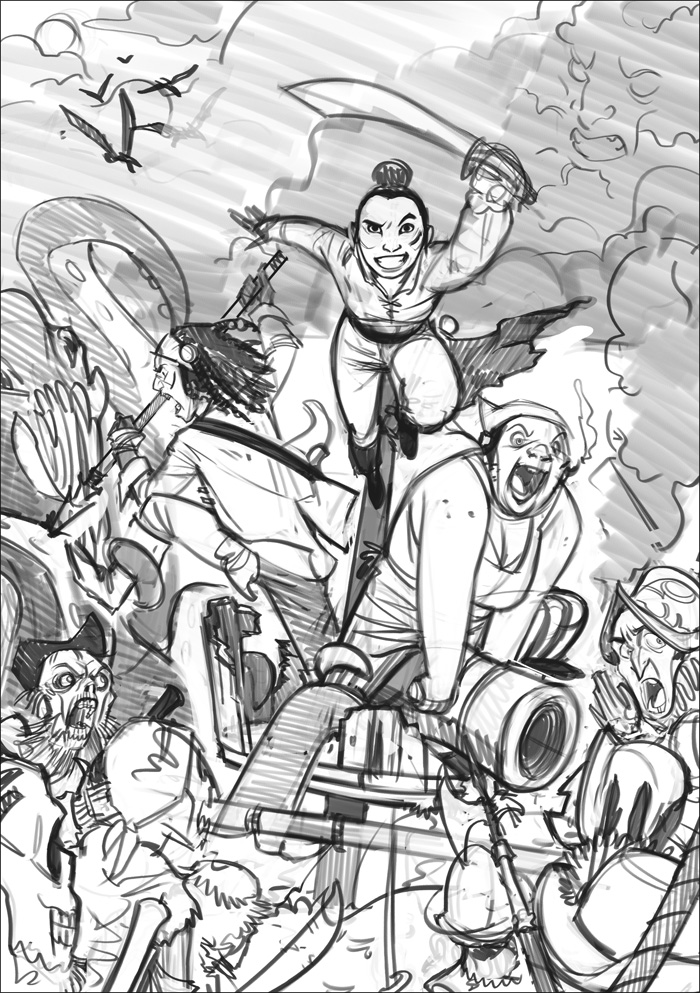 And I moved one to cleaning the lineart and fine-tuning the details. The greys here are just to separate the different planes of the drawing for easy (albeit super dark for some reason) viewing before colour.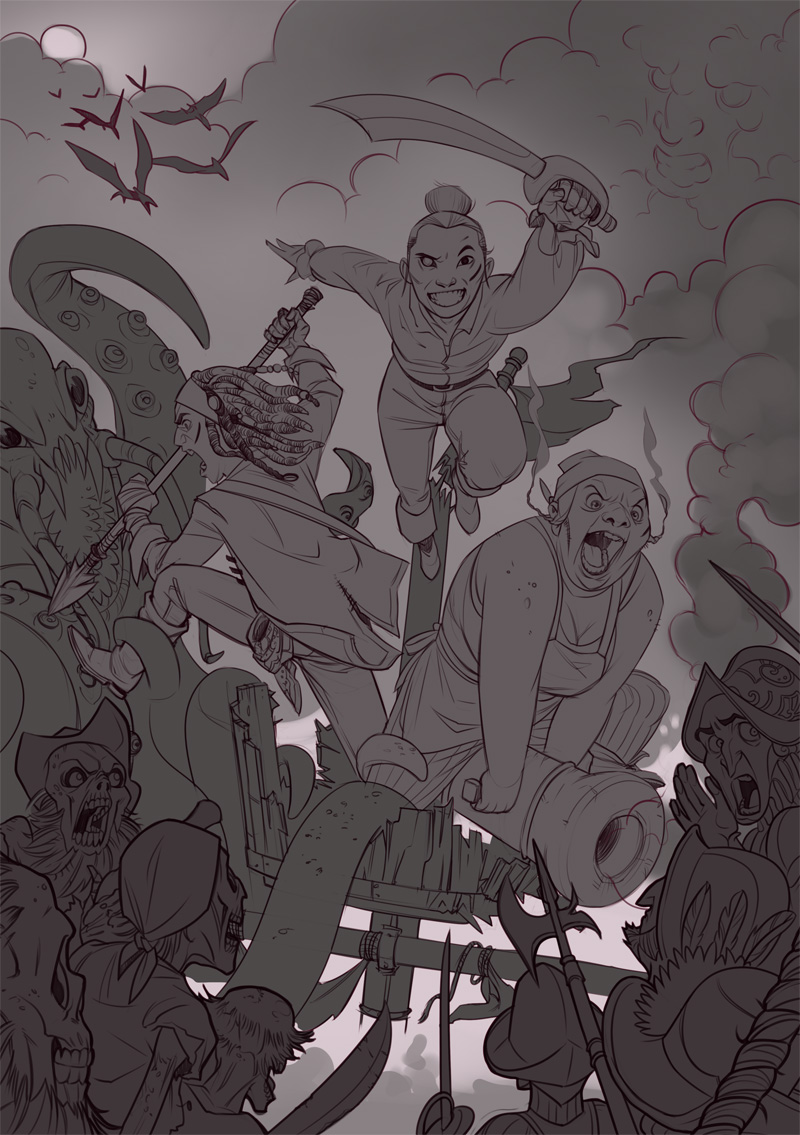 For laying down colour, I used the layers that had I already separated as base, and added the different colours as clipping masks – meaning that whatever I painted on them would only show within the bounds of the base layer. Here's what it looks like: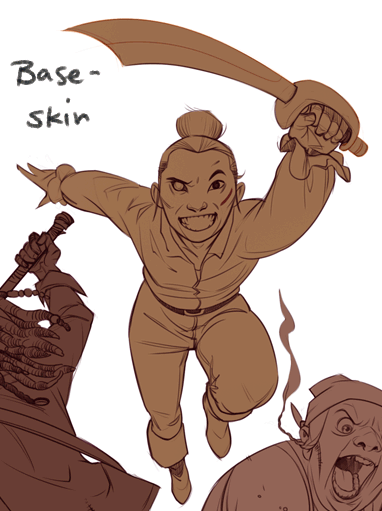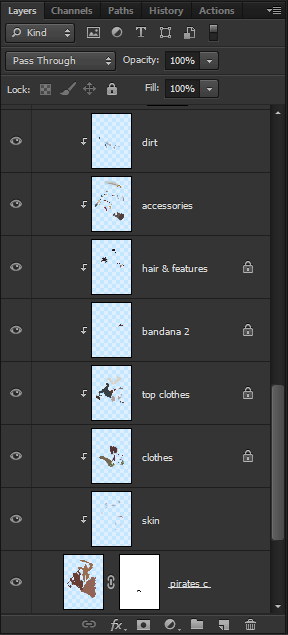 This is more or less what it looks like after this stage (although the background has already been treated here):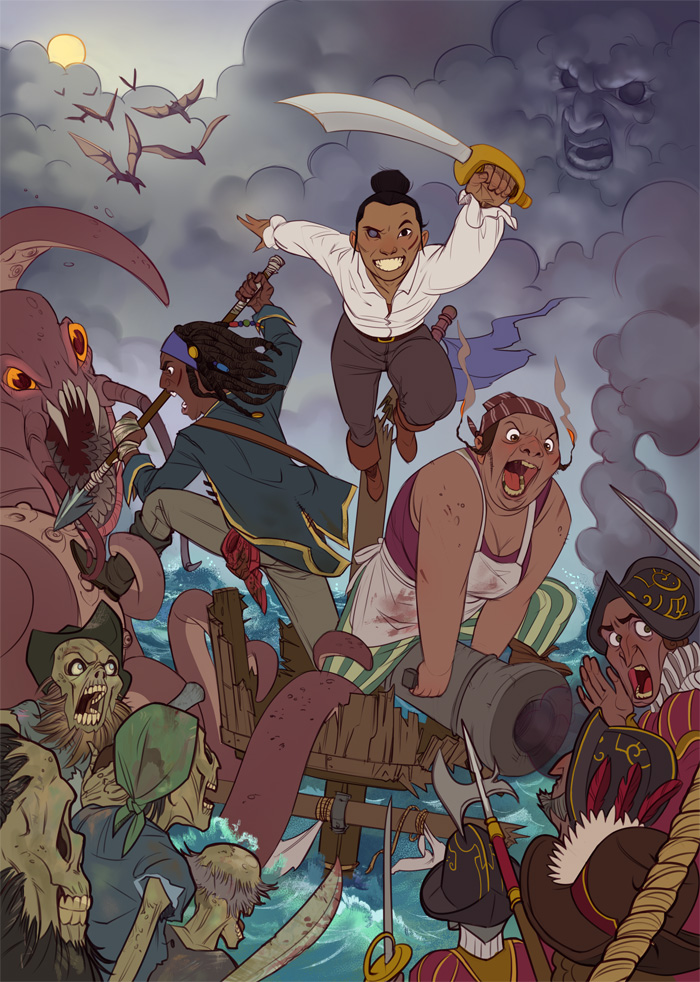 The next step is light and shadow, which I add either with Adjustment Layers (Levels, Curves, or any other mysterious tone-adjusting controls I happen to stumble upon) or Solid Colour layers set to Multiply for shadow and Overlay for light. These special layers are also clipped to the base layer, on top of all the different colours.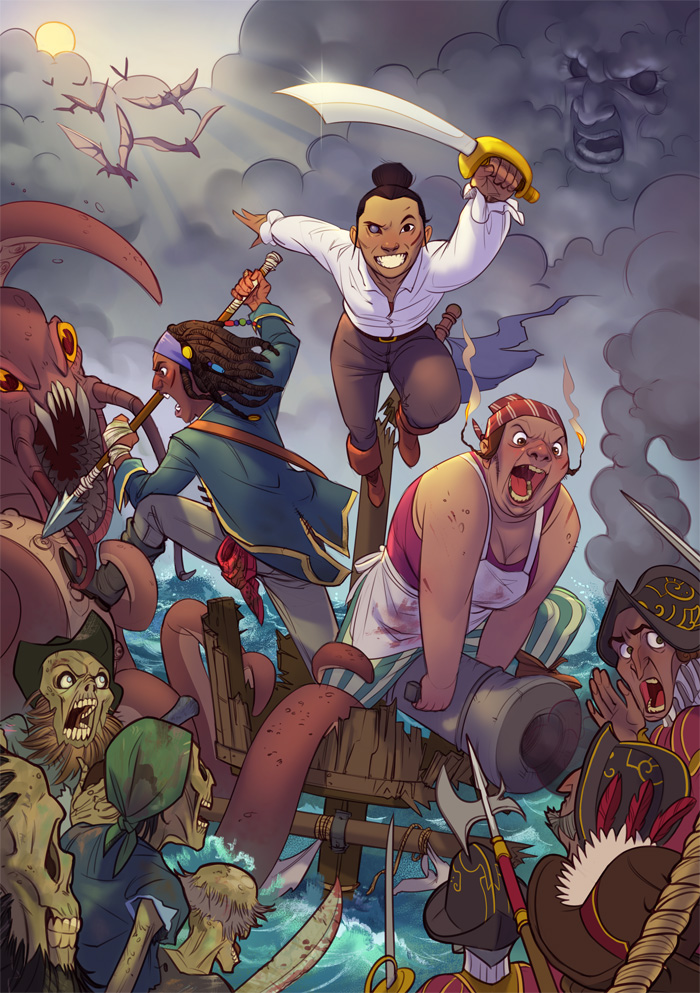 And this is the point where I usually stare at the piece and wonder why I don't like it. Often it's because I've been working on it for hours and have lost all sense of judgement, but sometimes some adjustments to colour and contrast and a few small details can make the illustration pop a little more. I wish I was better at this stage, of knowing what needs to be done to make it GOOD, and when is it okay to say enough.
Here's the final piece, which Richard was happy with. And so am I! It feels piratey. Richard posts updates about Cutlasses without Captains here, check it out.